Stay packages
DISCOUNT 20%
for stays longer than 7 days
Weddings and celebrations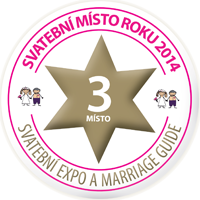 Are you looking for a place to organize your wedding or celebration that will be near the center and surrounded by nature? Premises of the Hotel Santander are romantic and a peaceful environment for such events.
The wedding ceremony itself can be arranged in several places, in a large gazebo, a little gazebo or anywhere else in the garden, where the bride can come down through the footbridge directly from the room.
The wedding reception or a banquet can be arranged both indoors and outdoors. Everything depends on your wishes.
Company events
Do you not have your own representative premises for holding seminars, banquets, parties or any other company events?
Would you like to organize such an event only with your guests, without being disturbed by someone?
Looking for a suitable location in relative closeness to the city centre and surrounded by nature at the same time?
Are you interested in using several premises at once, along with accommodation and parking?
Partners
Hotel Santander Brno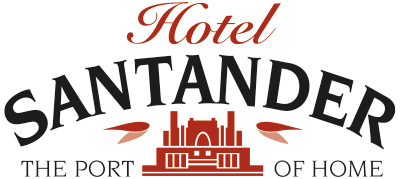 Hotel Santander presents a complex of two stylishly different buildings, located in close proximity to the center of Brno. The hotel complex is exceptional especially because of its location, which meets the demands of a quiet place and at the same time a place from which the center of Brno is easily accessible.
Accommodation at Hotel Santander is an ideal solution even for those who want to be near the BVV, which is only a 5minute drive away. The hotel complex has a tennis court, which is available to all guests of our hotel, and is surrounded by nature, which makes this place unmistakable.
So do not hesitate and take advantage of the accommodation options provided by our hotel. We offer accommodation in attractive surroundings of a newly renovated stylish villa from the early 20th century and accommodation in a newly built modern building.


We basically rely on a special approach to evevry our guests, because we believe that this is the most important thing. We strive to link modern and quality services in a family atmosphere.